About New York City Event and Wedding Planner Cristina Verger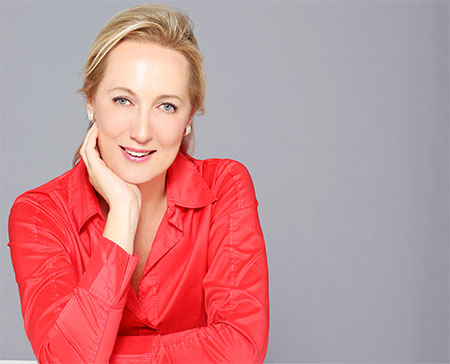 Cristina Verger is the giant talent behind Cristina Verger Event Planning and Production. For over 15 years, Cristina and her team have built a reputation for innovation, impeccable taste and a keen eye for detail. Just as important, she's a respected professional that vendors and venue owners adore.
Cristina creates indelible memories for her clients, whether it's a destination wedding on a tropical island, a cozy dinner celebration for 10 overlooking the Hudson or a two-weekend wedding celebration spanning two continents.
Her success is built on listening. She takes the time to fully understand her clients' preferences, goals and ideas. As a result, your event will feel intimate and personal—and you'll create memories that you and your guests will cherish forever.
An Expert in the Art of Gracious Hospitality
Born in Rome as Maria-Cristina Gjomarkaj, Cristina Verger was educated in Italy and New York City. From a young age, she learned the art of gracious hospitality from her family of hoteliers, lessons that were enhanced by her early exposure to Italy's culture and endless charm.
Prior to starting her own business, Cristina worked as director of catering and sales for several prestigious New York City properties, including the famous Windows on the World restaurant (located at the top of the former 1 World Trade Center), the Helmsley Hotel Group and the Harvard Club of NYC.
Today, Cristina's clients continue to benefit from her many event planning connections and hard-earned experience. When you meet with a vendor with Cristina by your side, you'll know that you're getting the very best.
A Wedding Planner Who Bridges Two Continents
Because Cristina's background spans two continents, she and her team are able to easily plan and deliver special events and destination weddings in Italy, throughout Europe and other parts of the world.
In addition, satellite offices in Milan and Rome further support any international activities. From these offices, language barriers and cultural differences are adroitly navigated to connect with the very best local wedding vendors and venues.